The whole range of GPL gas barbecues, Grill 50-75-100, are quickly lit by means of piezoelectric ignition and are also easy to clean.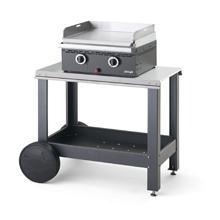 The GRILL50 is available with a smooth plate.
GRILL75 and GRILL100 can be entirely smooth or half smooth and half lined.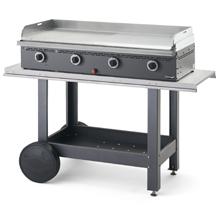 The 100 cm plate with 4 burners makes it possible to cook for many people with ease.
Scopri come cucinare la pizza sul tuo barbecue con l'efficace e facile da usare accessorio forno pizza.
Scopri di più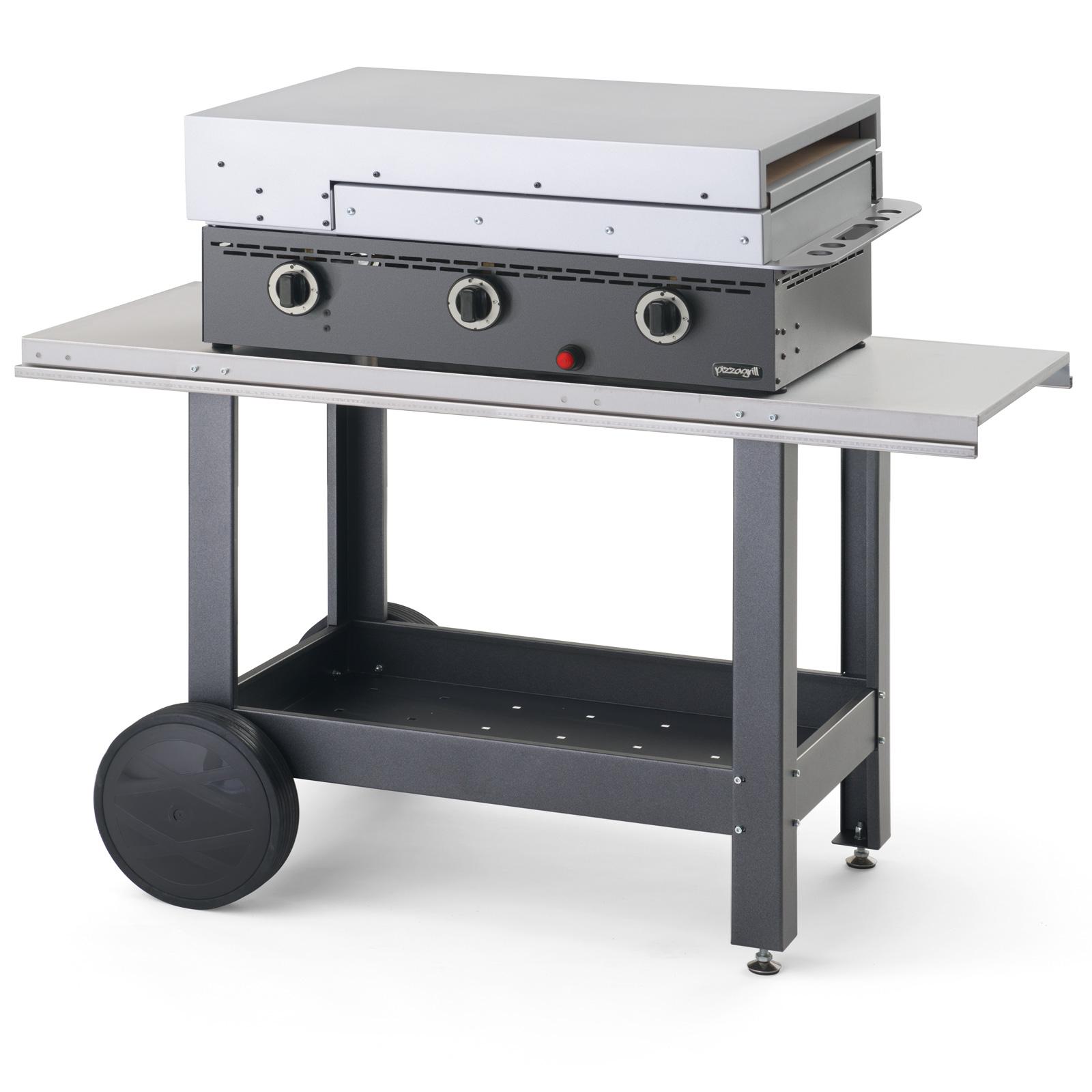 Easy camping: folding support
Easy life with the comfortable folding support . Easy Camping, which can be placed on the ground to sustain GRILL50. A work surface can be opened on the right side, which is useful as a support for cooking utensils.