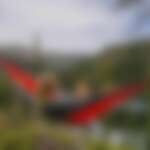 5 different fuel menus already programmed, that can be selected from the electronic display.
Manual cleaning and very quick ash removal: it can be carried out through the fire box door without having to dismantle parts of the stove.
Automatic special cleaning: after 8 hours of continuous operation, a thorough cleaning is carried out, and the device switches off and on automatically. This cleaning routine has been set to benefit those who have little time to devote to product maintenance while using it for many hours.
Very large fire box glass that allows natural heat radiation.
2 electric resistors that shorten the ignition timing and guarantee continuity: in fact, if one of them were to burn, the stove signals an alarm, while continuing to run with the help of the other resistor.
Up to 16 daily start-ups.