A system designed and patented by CS THERMOS 100% Made in Italy.
The innovative multi-fuel burner, the heart of our stoves, allows to burn all types of wood pellets and also wastes from agricultural processing like: agripellet, pelletised vine pruning, coffee ground pellet, chopped or whole olive pits, shells of almonds/walnuts/hazelnuts/apricots pits, cherry pits, corn,wood chips.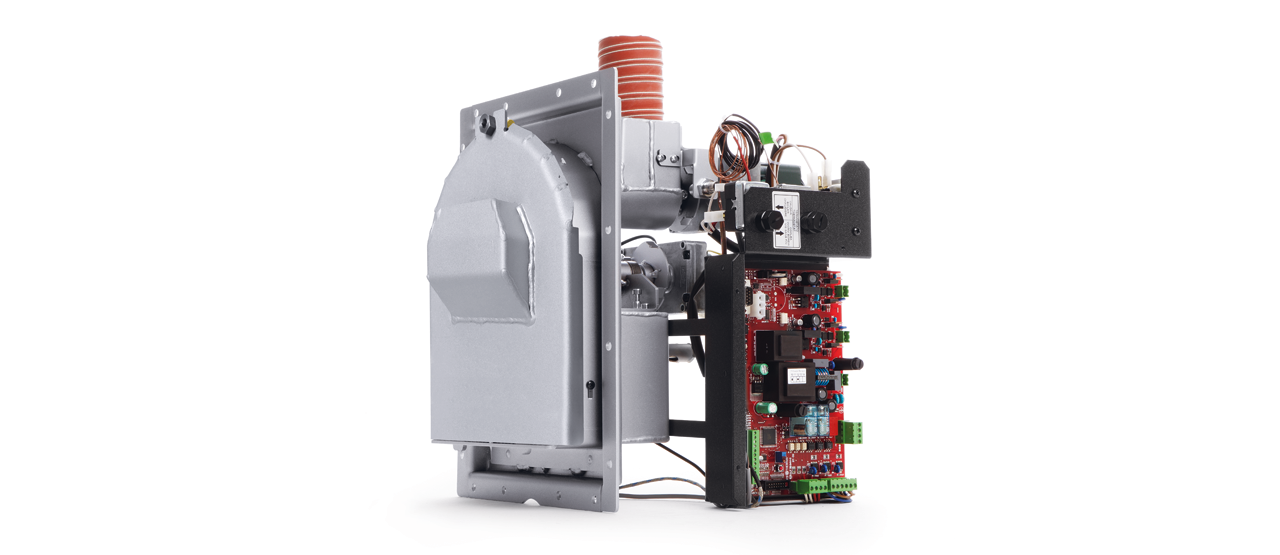 The innovative multi-fuel burner is patented by CS THERMOS (Patent N° EP 2144001B1), and through, the vertical drop of the pellet and the motor that pushes it along the horizontal auger make sure that the pellet duct is always free, preventing any possibility of backfire from the fire box to the fuel tank.